Restaurants in Columbia, South Carolina - Our Favorites
Posted by Brandon Garon on Monday, January 2, 2023 at 10:45 AM
By Brandon Garon / January 2, 2023
Comment
Our Favorite Restaurants in Lexington and Columbia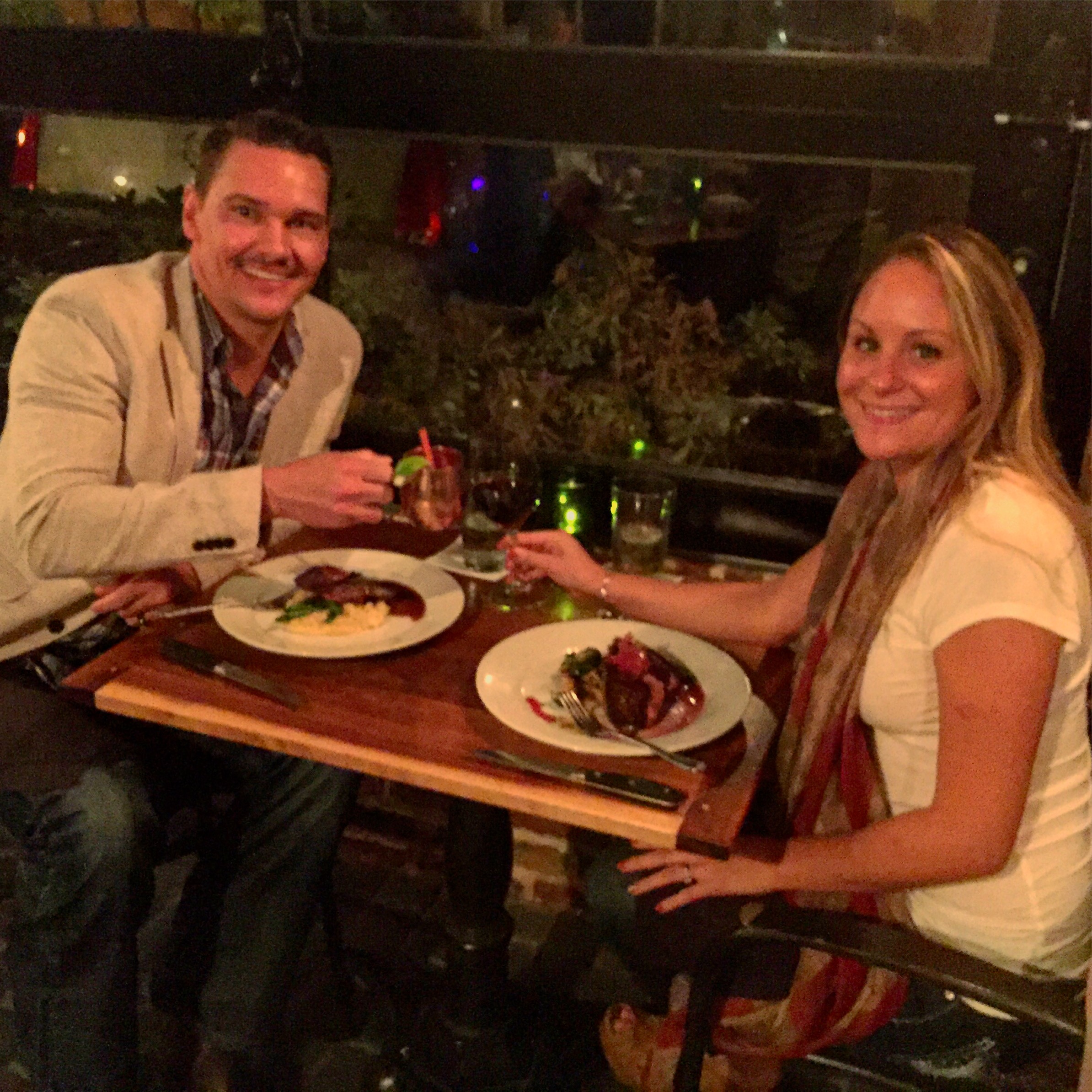 Hudson's Smokehouse
BBQ is the food of the south! You can easily find a great bbq spot in the midlands, which made this a tough decision. From Maurices to Farm Boys there are plenty of great choices! But, we had to pick one and Hudson's Smokehouse in Lexington took home the win! Their buffet is on point and of course add on a menu full of options if buffets are not your style!
PS: Make sure to let your boss know they cater for events!
https://hudsonssmokehouse.com/
Motor Supply Company
No one has hit the Farm to Table genre like Motor Supply Company in Downtown Columbia. There menu changes on the regular, because it is true fresh farm to table eating!
https://www.motorsupplycobistro.com/
Cafe Strudel
Bruch is hands down my favorite course of the day, so the winner had to knock this one out of the park! Another Broken Egg recently opened in Lexington and has amazing options. But, Cafe Strudel really took this one home with all their bruch options. The good news is you have two options, the first one we went to was the West Columbia location. But you can also hop into the Lexington location convienently located a few steps from Main st down Hwy 6.
Halls Chop House
I have never been a big steak or fancy food kinda guy. But the first time I was invited to Halls, (someone else was paying;) I instantally became hooked. The top level service and amazing food is one of a kind! If you want to imress your date, this is the place to go! It is located right across from the State Capital in Downtown Columbia and even has outside patio seeting.
https://www.hallschophouse.com/location/halls-chophouse-columbia/
Private Property
When it comes to Cajun food Private Property hooked us on the atmopshere and kept us on the food! Found in an old historic house on Main St in Lexington the food is delicious. My wife has said, (I don't care for seafood) that this is her favorite shrimp and grits!
https://www.privatepropertysc.com/
O'Haras Public House
I don't say it lightly when I say O'Haras changed the vibe of downtown Lexington! When we first moved here there really wasn't much in downtown Lexington. We rarely found ourselves heading down for dinner or a night out. The moment O'Haras opened, that changed! The owner, Matt, went above and beyond to set the vibe of this spot. You truly feel like you are in Ireland and the St. Patts celebration is the place to be! After this place opened up the expnasion if downtown Lexington really took off with the Ampitheater, Axe Throwing and so much more that put downtown Lexington on the map and a place to be!
https://www.oharas-public-house.com/
Bodhi
If you are a fan of Thai food, you have to check out Bodhi in Lexington. Bodhi is ocated in an old bank (The waiteress cash register is in the vault) and serves amazing Thai Dishes! As well, my manager would be upset if I didn't recomend the Thai Coffee!
https://www.bodhithaidining.com/
Liberty on the Lake
If you have been to the area, you know Lake Murray is a site to see! Now one thing I have always told people is that Lake Murray is not your typical tourist lake. You will not find hotels or a ton of chain restraunts on the lake. With that said, if you are looking for a view of the lake while eating (atmosphere is key for me) Libety on the Lake is the spot! With good american food choices and plenty of inddor and outdoor seating with a view!
https://www.libertytaproom.com/location/liberty-taproom-irmo/
Nicky's Pizzeria
Call me crazy, but I am not the biggest pizza fan... I know I know.. I do eat it, but it's not something I crave. However.. There is a spot in Vegas called secret Pizza in the Cosmopolitan hotel and their White Pizza is phenominal! I have searched far and wide for this pizza, with no luck. A few years back a little spot on Main Street Lexington opened up called Nicky's Pizza. I went in and saw white pizza. You knew I had to try it. Now I will say it is not the same, but it is the darn closest thing I have had to my Vegas White Pizza!
https://www.facebook.com/NickysPizzeriaLexington/
Saved the Best for Last
Coming from California you know we are hard to please when it comes to Mexican food. Add on, it is my favorite type of food, so we got picky! We have tried a lot and truth be told we were pretty dissapointed and almost packed our bags back up (Just kidding) But, after much searching we found our spots and my wife and I are actually at a toss up between 2, so in this catagory I give you both!
Real Mexico (Brandon's Choice)
With a name like Real Mexico you bet it's as real as it gets! This is the most authentic Mexican food we have found, outside a good taco truck! The food is truly on point and satifsies that craving we always get for great authentic mexican food and dishes.
https://www.realmexicorestaurant.com/
Don Tequilas (Danielle's Choice)
Now, I said Real Mexico was as authnetic as it gets, but if you like that American Twist with that authentic touch, this is the place! And of course with a name like Don Tequilas, Margaritas that are on point!!
https://www.facebook.com/DonTequilasMGC/
Local's In Mt Pleasant
This is a little bonus I had to add, because this truly is my wife and my favorite place! You see, she is a huge fan of Sushi (she hasn't found her favorite local sushi place, yet!) and I am not. So I always found myself compromising and finding some kinda orange chicken or beef dish at the sushi spots. Then we were recomened Locals in Mt Pleaseant (Yes, in the Charleston area) Locals not only sells Sushi, but as mentioned, Brandon's favortie, Tacos! Now these are not your ordinary Mexican Street Tacos, these are tacos with a twist! From the Philly Cheesteak Tacos, to the Hibachi taco to the hangover taco with chorizzo and egg! Add on a backporch with local music and if it wasn't for the 2 hour drive, we may become a true local and regular of Locals...
https://localssushi.com/locals-mt-pleasant-sc/